NETeller Online Casino Transactions: Safe And Easy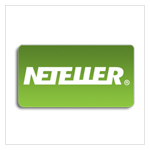 Canadian online casino players - are you looking for an payment method that's safe, easy, cheap and caters to you and your dollars? Look no further than NETeller - the e-wallet that's trusted by millions of account holders around the world, and is one of the two top banking options preferred by Canadian Internet gamblers.
One of the best-known online payment options in the world, NETeller has been facilitating safe, convenient online transactions since 1996, and continues to be the banking method of choice by a global market. A third party payment service known as an 'e-wallet', NETeller functions the same way as any other third party payment provider, and is the ideal way for account holders to transfer funds and make casino online purchases without revealing their personal or banking information.
If NETeller sounds like a payment option you'd like to explore, take a look at our reviews of Canadian online casinos, and find out which accept NETeller, and which you'll be able to enjoy playing and winning at time and time again!